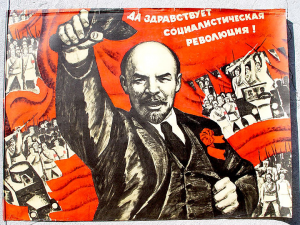 Moscow, April 18, Interfax – Proposals on de-totalization recently made by the President's Council for Development of Civil Society and Human Rights have long come to a head, the Moscow Patriarchate believes.
"It is quite evident that such proposals should have been made long before. It is necessary to give legal and political treatment of the crimes committed by the Bolsheviks' regime. Not only do they include Stalin's crimes, but also those committed by Lenin, Dzherzhinsky and Trotsky," Archpriest Vsevolod Chaplin, the head of the Synodal Department for Church and Society Relations said in an interview to Rossiyskiye Vesti weekly.
He believes it is necessary to commemorate the victims of the bloody Bolsheviks' coup and "stop glorifying the butches by naming streets in their honour."
"At the same time, we should avoid replacing the Soviet society, despite its distorted attitudes, with the consumer society which prevents people from having any big goals," Father Vsevolod believes.
Commenting the assertion of the above proposals that "the civil war lasted 70 years", he said "the civil war did not last 70 years: it has been a civil confrontation caused by the Bolsheviks' coup and still pending. We are here to stop it."
Father Vsevolod disagreed with the statement that "the whole Europe is responsible for launching World Wars I and II."
"Governments of several Western countries are responsible for launching World War I. However, I would not release some members of the Triple Entente from responsibility as well. It is not the German people, but the Nazi government of Germany which bears responsibility for unleashing the Second World War," he said.