H/T: Byzantine, TX
The Russian Orthodox Church has opened its first seminary outside the former Soviet Union – in a small French town outside Paris. The institution is starting modestly but has big ambitions: to serve Russia's growing diaspora and foster closer ties between Eastern and Western Christian churches.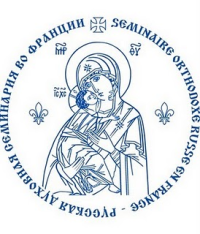 It is a bitterly cold afternoon, but the large stone building in the heart of Epinay-Sous-Senart is warm and welcoming, with smells of cooking and a Christmas tree in the front hall. Upstairs, half a dozen black-robed students are studying theology.
The building is an old convent. But the nuns are gone and their Roman Catholic crosses have been traded for Russian icons and incense. The students are on the front lines of a bold experiment launched by the Russian Orthodox church, the first pupils of the church's first seminary in the West.
"The Russian Orthodox church needs more than ever good specialists who know not only the life of Christian churches in western Europe, and in the West generally, but also who know the theology, the history of the Catholic Church and the other Orthodox Churches and specialists who know foreign languages and are able to study the experience that Christians in Europe encounter with secularization," Siniakov said.

The seminary was officially inaugurated in November and it is starting modestly with about a dozen students enrolled in its five-year program. Most are from Russia and former Soviet republics, but there are plans to diversify and grow the student body to 40 over the next few years, with the seminarians also earning master's degrees in theology from the Sorbonne University in Paris.
Read the entire article on the Byzantine, TX website.