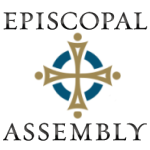 The Assembly of Canonical Orthodox Bishops issued a statement on their recent meeting in Chicago (read it on OCA News). Of particular interest are three statements on social issues:
We recognize the tremendous social pressures to conform to secular standards, but we exhort you to stand firm and hold fast to the traditions that you were taught (2 Thess. 2.15) so that your light is not hidden under a bushel but placed on a stand (Matt. 5.15) in order for all to see. Let our Orthopraxy attend our Orthodoxy. In this respect:

We must safeguard the sacrament of marriage in accordance with God's will for the sacred union between man and woman and the sanctity of family as the fundamental nucleus of a healthy society. In this regard, we emphasize regular family worship, particularly at Sunday liturgy.
We must strive to eliminate the violence proliferated against innocents of every kind, particularly of women and the unborn. We call for responsibility by individuals, institutions and governments to ensure the welfare of every citizen.
We must resist the wastefulness and greed that dominate our consumer society, confessing that our spiritual citizenship is in heaven (Phil. 3.20) in order that our witness be characterized by the compassion and mercy as well as the generosity and philanthropy that distinguishes our God who loves humankind.
How to say this respectfully…
Terms like "social pressure" or "secular standards" must be used with more precision. Secularism is a term with meaning and the question of the Church and believer in a secular society is an important one.
That said, how we should "safeguard the sacrament of marriage" needs much more clarification. Liberal Orthodox commentators have argued strongly that the Church has no business in the larger cultural debate about homosexual "marriage." Some Bishops have spoken with deliberate ambiguity on the issue. On the other hand, since heterosexual monogamy "is the fundamental nucleus of a healthy society", doesn't this imply that the Church has an obligation to speak out and enter the larger cultural debate?
The abortion statement ties the defense of innocent life to a generalized notion of "welfare for every citizen." This concept is a restatement of Roman Catholic Cardinal Bernadin's "Seamless Garment" teaching and, while true on its face, is most often used to blunt criticism of the increasing ambivalence towards abortion in Greek Orthodox ranks (see: A patriarch who 'generally speaking, respects human life').
Abortion will be an issue for the Assembly down the road as long as the GOA ambivalence remains. The "Seamless Garment" critique correctly asserts that the Christian obligation to the neighbor extends from conception to death. The GOA abivalence erodes that obligation (even while it claims to defend it) because by relativizing the value of unborn life, the value of all human life is reduced. More broadly, ambivalence about the moral tradition towards the unborn fosters an ambivalence towards the moral tradition as a whole.
The statement about wastefulness and greed wont find any critics, but what does it really mean?
Most likely the statements were meant to speak to a growing chorus of criticism about the silence of some Orthodox prelates on vexing issues that the faithful deal with every day. This is good. But it is also clear that not enough thought went into them. The Assembly has a Church and Society Committee but my understanding is that they have never met. We really should expect better.