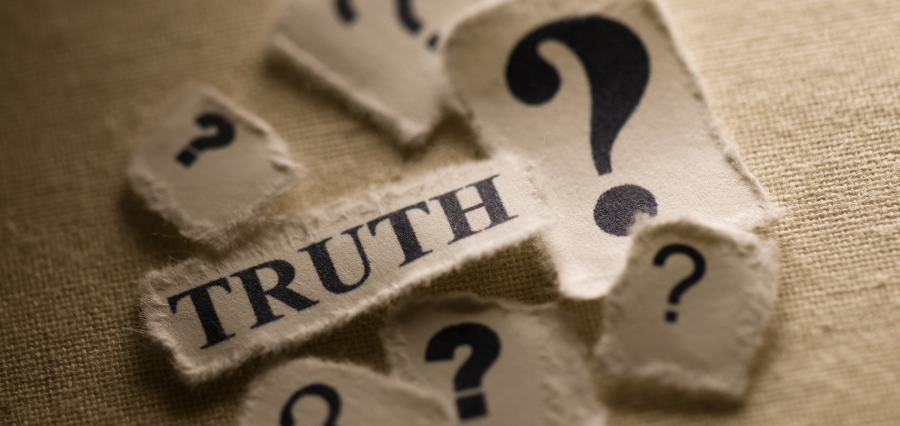 A time is coming when people will go mad, and when they see someone who is not mad, they will attack him, saying "You are mad, you are not like us." —St Anthony the Great (d. AD 356)
"What is truth?" —Pontius Pilatus to Christ only hours before His execution (John 18:38).
Bruce Jenner's public transition to his female alter ego "Caitlyn" on the cover of Vanity Fair received widespread praise in progressive circles. President Obama took the time to hail Jenner's "courage" in coming forward and sharing her story. What is clear as one reads of the fawning coverage of Jenner's transition to becoming, apparently, a woman is that the West has become so dedicated to the Enlightenment value of the absolute will of self that it has abandoned adherence to both morality and reason, deifying the individual will and setting it above all things.
There is no room for dissenting views in an intellectually totalitarian society, and that is what we are rapidly becoming. Anyone who sensibly and politely dissents from calling Bruce Jenner "Caitlyn" will be labeled a hater, a bigot, an intolerant ass worthy of public condemnation and ostracizing. We live in an insane time when crazy things like mutilating the body in order to accommodate spiritual illness — and that is precisely what this phenomenon is — are considered normative, and normal reactions are considered hateful.
For a man to mutilate his body to "become" a woman — which is both biologically and scientifically impossible — is something every civilized society should condemn and reject as tragic, unnecessary, and profoundly destructive to the soul. Yet our society is ever more allergic to the very notion of there being a soul, an afterlife, an ultimate account, a God. Christians, and conservatives of every and even no religion, urge the far simpler, easier path — for a person who thinks himself or herself "transgendered" to do the sensible thing and begin to reconcile his or her sadly disturbed, confused mind to his or her natural body. This can and should be done through appropriate channels of guided, professional spiritual and psychological healing.
The inescapable reality is that Bruce will forever be Bruce. His DNA will forever be male. No amount of "corrective" surgery can change that. All that will be female in him is a kind of facade, the plastically and surgically applied exterior appearance. Bruce, even posing as Caitlyn, will never be able to have a womb, that thing which truly separates women from men. This 65 year old grandfather will never be able to give birth, no matter what he does to mutilate his body into resembling that of a woman. If he goes through with full "gender reassignment surgery", or "gender harmonization surgery", as it is now being called, Bruce will have grafted, fake female genitalia in the spot where his male genitalia were sliced and mutilated.
In every way, should Bruce choose to go through with the surgery, his body would become a mutilation. He needs our fervent prayers that God protect him from such a tragic path. If he tragically decides to take the extreme step, he will bear the ultimate responsibility, but so will the horrific, immoral plastic surgeons and pseudo-psychologists who encouraged his delusion, who encouraged him to mutilate himself rather than do the far easier, sensible thing and reconcile his mind and soul to his beautiful, natural, God-given body.
At the rate he is going, Bruce will have taken a profoundly hurting man, a man still physically whole, with a fully functioning male anatomy, and butchered him. Any sensible, thoughtful society would pity him, would pray for him to still find healing, and beg him not to go further down the path into madness. Yet we live in an insane society that praises him for being so brave, so true to himself, that he dares to risk all to be who he wants to be. We have elevated the self-will over and as a replacement of God. We are now a truly atheistic society in which we subordinate all things to the individual will.
The truth is, whether you're a theist or not, either God or nature made Bruce male. No amount of plastic surgery can change that. Instead of trying to reason with Bruce, instead of encouraging him on the far easier path of reconciling his hurting mind and soul with his beautiful, God-created male body, we now live in a society that encourages and normalizes people who are sadly running from their true selves, running from any concept of ultimate Truth, running from and rejecting the very concept of there being a reality beyond the self will.
The idolization of the self-will is complete. Truth in our society is dead.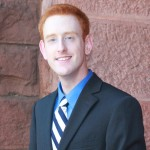 Ryan Hunter is pursuing his BA in History at Stony Brook University in New York. He is the University's "Researcher of the Month" for June 2015. He plans to pursue a PhD in either Russian, British, or Byzantine history. His interests include Church history, theology, the Empire periods of most civilizations, and political theory. He has written widely for the Institute on Religion & Democracy's blog Juicy Ecumenism. Read Ryan Hunter's essays.