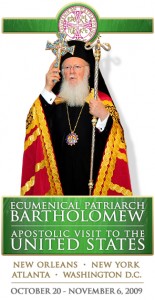 – Taking care of the environment involves more than clean air, clean water, recycling and the other factors that we usually associate with responsible stewardship. It also involves ideas about the economy, human relationships, structuring communities, the meaning and value of work, the value of the unborn and aged and so forth. Every environmental program incorporates ideas about these factors even if they are not explicitly stated.
In order to think clearly about environmental care, we have to look past the surface and examine the ideas that make up any environmental program. We have to ask ourselves do the programs promote human flourishing or impede it? Are trees and animals valued at the expense of the human person? Is man a blight on the earth who should be restricted from meaningful work and prosperity, or is his role as steward of creation a blessing to it?
Below is an essay written for AOI by an anonymous author (I agreed to withhold the author's name) that describes the ideas of presenters at Patriarch Bartholomew's recent two-day Halki summit. I find the choice of speakers troubling. You may too. The speakers proceed from premises inimical to our Orthodox moral tradition — especially the precepts that protect human flourishing and freedom.
As always, comments are welcome.

By Anonymous
Sometimes Orthodox Christians develop a sense of inferiority when they compare themselves to the Roman Catholic Church. When we contrast the actions of the Holy See to those of the Ecumenical Patriarch before this week's United Nations Conference on Sustainable Development it is easy to see why. The Papal delegation issued a statement putting the human race at the center of creation. The Patriarch of Constantinople however, hosted a conference praising environmentalist extremists and population control advocates.
Before Rio+20, the Vatican's permanent observer mission to the UN issued a position paper reminding the global negotiators that, "Human beings, in fact, come first." The papal delegation charged the world's leaders to adopt "a way of life which respects the dignity of each human being" and promote "technologies which can help to improve its quality." Mankind represents the crown of creation they argued, and the world's leading economies should assure that technological progress continues to serve mankind's well-being.
The Phanar took a different approach. It hosted a two-day conference on the island of Heybeliada, co-sponsored by Southern New Hampshire University. Its PR material referred to the "Halki Summit" as "a distinguished group of activists, scientists, journalists, business leaders, theologians, and academics" committed to inducing "healing environmental action" through "a fundamental change in values as manifested in ethics and spirituality."
In his keynote address, His All-Holiness Patriarch Bartholomew I said, while he had "witnessed the positive changes over the last decade," he remained "deeply frustrated with the stubborn resistance and reluctant advancement of earth-friendly policies and practices."
The Ecumenical Patriarch, Metropolitan John Zizioulas, Archdeacon John Chryssavgis, and other clergy alternately spoke with and heard from a panel of environmentalist polemicists such as Bill McKibben, James Hansen, and Jane Goodall.
Bill McKibben author of the book, Maybe One, encouraged his readers to have, at most, one child In his book, McKibben implied our likeness to God is most reflected by our use of contraception. He wrote that mankind's "ability to limit ourselves…makes us unique among the animals." He went on to belittle the traditional concept of the Deity and man's place in the created order:
And though it galls the apostles of technology, this idea of restraint comes in large measure from our religious heritage. Not the religious heritage of literalism and fundamentalism and pie-in-the-sky-when-you-die. The scientists may have drowned the miracle-working sky gods with their five-century flood of data. Copernicus and Darwin did deprive us of our exalted place in the universe…
According to McKibben, "this older, deeper, more integral religious idea" – which he traces, appropriately, to Yama, the Hindu god of death – survived:
In this long tradition, meaning counts, more than ability or achievement or accumulation. Indeed, meaning counts more than life. From this perspective, Christ's resurrection is almost unnecessary: it is his willingness to die, to impose the deepest limit on himself for the sake of others, that matters (emphases added).
It is telling that McKibben received one of two prizes from The Nation Institute, the institutional arm of Nation magazine, in 2010. The other went to Planned Parenthood President Cecile Richards. Why was he elevated by the Phanar?
McKibben suffers for his beliefs – as misguided as they are. He spent days in jail for leading the demonstrations that single-handedly killed the Keystone XL Pipeline – which would have created between 20,000 and 250,000 jobs in the midst of a flatlining economy – a move the Halki Summit described as a "courageous act of 'civil disobedience.'"
The activist discussed his courage with Dr. James Hansen, a former NASA scientist turned Chicken Little who once said global warming skeptics of "are guilty of crimes against humanity." He suggested President Obama tax the price of gasoline to "$4/5 gallons again."
Hansen exposed his view of mankind when he endorsed Time's Up, by Keith Farnish, a blurb Farnish has written he never solicited. The book set a modest goal: "Getting rid of civilization." "Industrial Civilization may have produced new and innovative ways of human disease," Farnish wrote, "but at the expense of tens of millions of other animals each year."
He suggested that to facilitate the creation of a world with "no cities, no paved roads, no pylons, no offices or factories" that "[n]ot having children could be a very useful strategy."
Other speakers also shared the priorities of the Green Left.
Jane Goodall, the famed primatologist, called the Catholic Church "quite a major problem" in her quest to impose population control.
The clergy also heard from Pratrap Chatterjee, a political and economic radical who heads an organization known as "CorpWatch," which describes itself as a project of the George Soros funded Tides Center.
Other distinguished experts included a public radio host and the former CEO of a yogurt company.
Why is the Ecumenical Patriarch shrouding an ideology that demeans the dignity of mankind? Why is he using his moral authority as chief shepherd of the New Rome to sanctify anti-life ideas?
One day we might see the Pope and the Patriarch meeting at a UN Climate Conference on opposing sides, one standing with Al Gore and Paul Ehrlich, the other waging a lonely campaign to uphold the value of human life.
Then, faithful Orthodox Christians will find themselves united with the See of Rome, if only until the close of the summit.