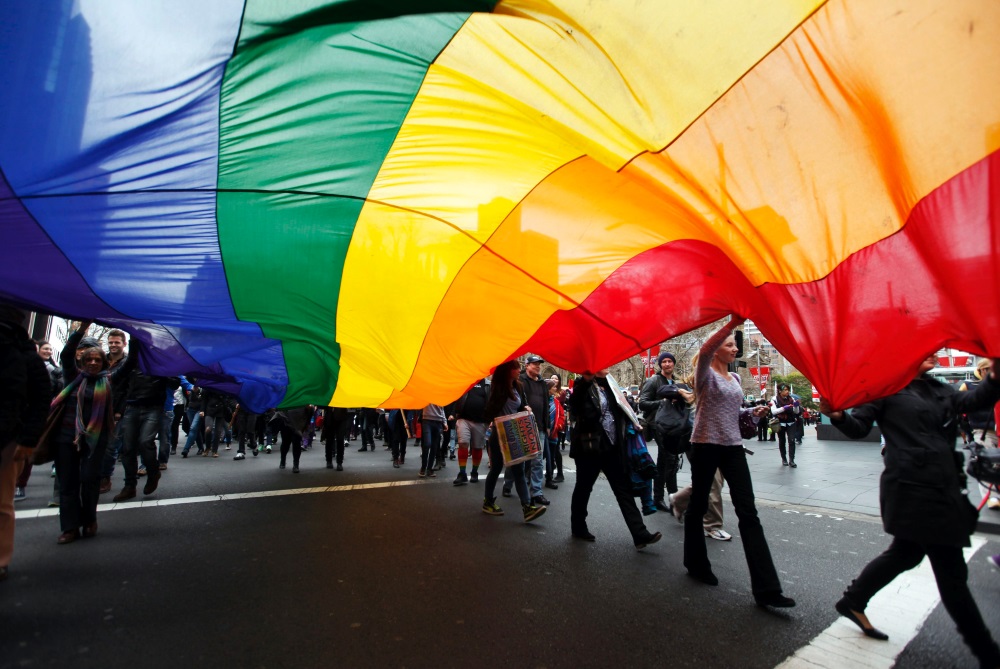 In what could be called a stunning reversal, Dr. Lisa Diamond, a top researcher of the American Psychological Association (APA) and avowed lesbian activist, states that viewing sexuality as exclusively two types — heterosexual and homosexual — that are rigid and unchangeable no longer applies. California psychologist Laura A. Haynes writes in the essay below that "the battle to disprove 'born that way and can't change' is now over, and [Diamond] is telling LGBT activists to stop promoting the myth."
Haynes says:
In the APA Handbook, Dr. Diamond states, "Hence, directly contrary to the conventional wisdom that individuals with exclusive same-sex attractions represent the prototypical 'type' of sexual-minority individual, and that those with bisexual patterns of attraction are infrequent exceptions, the opposite is true. Individuals with nonexclusive patterns of attraction are indisputably the 'norm,' and those with exclusive same-sex attractions are the exception" (v. 1, p. 633). Most people who experience same-sex attraction also already experience opposite-sex attraction.
What this means in plain English is what many of us have known all along: Sexuality desire is fluid, homosexual desire is not "hard-wired;" that "born that way and can't change" is a myth; feelings don't overrule volition (behavior is a choice, one does not need to act on every feeling — especially sexual feelings); the "born that way" argument is political, not scientific; sexual orientation is subject to change among others.
No doubt Diamond's conclusions causes alarm in the ranks of Gay INC. Haynes writes:
Dr. Diamond tells LGBT activists near the end of her YouTube lecture, "I feel as a community, the queers have to stop saying, 'Please help us. We're born this way, and we can't change' as an argument for legal standing. I don't think we need that argument, and that argument is going to bite us in the ass, because now we know that there's enough data out there, that the other side is aware of as much as we are aware of it." In other words, Dr. Diamond says, "Stop saying 'born that way and can't change' for political purposes, because the other side knows it's not true as much as we do."
Closer to home apologists for retooling the Orthodox moral tradition such as Fr. Robert Arida and Fr. Christopher Calin need to reconsider their positions.
Diamond reveals what the Orthodox moral tradition has always known: sexuality can be a struggle but the idea that what a person feels defines who he is — who God created him to be — is false. If a person feels homosexual desire it does not mean he is created homosexual. If a person decides to engage in homosexual behavior, that decision is freely chosen even if the desire is not. If a person person experiences homosexual desire and wishes to change into more normative heterosexuality, abundant evidence exists that such a change is may indeed be possible.
Haynes' essay follows.

American Psychological Association Makes New Statement About Sexual Orientation and Gender Identity, Is Silent About Important Research
By Laura A. Haynes, Ph.D., California Psychologist. 9/27/2016. Contact: www.laurahaynesphd.com.