Source: Acton Institute Power Blog | John Couretas
Video: Rev. Robert A. Sirico Comments on the Economic Views of Pope Francis in 'Evangelii Gaudium'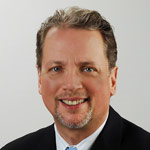 In this short talk, Rev. Robert A. Sirico, co-founder and president of the Acton Institute, offers some general observations about the new "Apostolic Exhortation" published Nov. 26 by Pope Francis. Specifically, Rev. Sirico addresses the economic content of the work, titled "Evangelii Gaudium" (The Joy of the Gospel) and poses some questions for further reflection.

And please take a moment to watch this PovertyCure trailer also posted here.

Fr. Robert Sirico, president and co-founder of the Acton institute which is arguably the most creative think tank on religion and economics in America today, takes a closer look at Pope Francis' recent statements about the world economy. Below is a blog post authored by John Couretas who works at Acton.