Deprecated
: trim(): Passing null to parameter #1 ($string) of type string is deprecated in
/home/aoiusa/public_html/wp-content/plugins/sexybookmarks/public.php
on line
388
Deprecated
: trim(): Passing null to parameter #1 ($string) of type string is deprecated in
/home/aoiusa/public_html/wp-content/plugins/sexybookmarks/public.php
on line
394
Deprecated
: trim(): Passing null to parameter #1 ($string) of type string is deprecated in
/home/aoiusa/public_html/wp-content/plugins/sexybookmarks/public.php
on line
400
Deprecated
: trim(): Passing null to parameter #1 ($string) of type string is deprecated in
/home/aoiusa/public_html/wp-content/plugins/sexybookmarks/public.php
on line
388
Deprecated
: trim(): Passing null to parameter #1 ($string) of type string is deprecated in
/home/aoiusa/public_html/wp-content/plugins/sexybookmarks/public.php
on line
394
Deprecated
: trim(): Passing null to parameter #1 ($string) of type string is deprecated in
/home/aoiusa/public_html/wp-content/plugins/sexybookmarks/public.php
on line
400
The American Orthodox Institute is a research and educational organization that engages the cultural issues of the day within the Orthodox Christian moral tradition. AOI is the creation of Fr. Johannes L. Jacobse, Orthodox priest, cultural critic and independent scholar.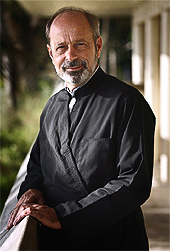 Fr. Hans is an expert and recognized authority on the impact of ideology and narrative on culture. His editorials and essays have been published by the St. Paul Pioneer Press, Duluth News Tribune, International Herald Tribune, Hellenic Voice, Breakpoint, Front Page Magazine, Institute for Religion and Democracy, Acton Institute, Discovery Institute, Town Hall, and more.
Fr. Hans Jacobse is the creator of the award winning site, Orthodoxytoday.org, which is one of the top 1000 Christian websites on the internet.