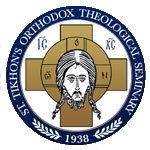 The Fall 2010 Lecture Series at St. Tikhon's revolves around various life issues and the first speaker in the series is Wesley Smith who is a lawyer and an award winning author as well as a Senior Fellow in Human Rights and Bioethics at the Discovery Institute. He is introduced by the Dean of the Seminary, Fr. Alexander Atty.
Listen here:

Frederica Mathews-Green also has a podcast reflecting on a recent lecture by Wesley J. Smith.
Listen here:
Podcasts courtesy of Ancient Faith Radio.