A contributor who asked to remain anonymous sent me this piece earlier. It asks why we have not heard more about the Episcopal Assemblies being held next week.
++++++++++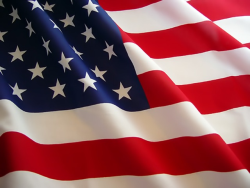 Around six months ago, SCOBA issued a press release indicating that the first ever Episcopal Assembly for North America would take place during the Pentecostal season of 2010. Much was made of the fact that this would be the first assembly of all canonical Orthodox bishops presently serving in North America. Although this was not in reality the first such gathering of all Orthodox bishops, it was the first that would transpire under the procedures that were settled on last year by the primates of the old world patriarchates as finalized by their representatives in Chambesy, Switzerland in June of 2009.
We have found out in the interim that all sixty-five North American bishops received invitations early in the Lenten season. Their travel expenses and room and board were to be covered so that even bishops from the poorer jurisdictions could make this historic trip. In the meantime, most of the websites of the various Orthodox jurisdictions have mentioned the meeting although some more than others: the OCA numerous times, the AOA at least twice, the GOA never. The ostensible host of this event–-SCOBA—likewise has not put out any press releases or made mention of it on its own website. Given the historic importance of such a meeting, the silence emanating from the various jurisdictions (and SCOBA) is stunning. Indeed, given the fact that SCOBA, which in itself was a historic milestone in American Orthodoxy, would cease operations lends even more urgency to this question. It's as if the US Congress announced that it was being replaced by a parliament but failed to mention it in the Congressional Record.

Why the reticence? Are our hierarchs serious about the importance of the Episcopal Assemblies? Or is it possible that the foreign patriarchates are having second thoughts? Perhaps our bishops are having cold feet. Truth be told, we don't know what the full implications of these regional assemblies portends for the future. Other than their stated purpose, which is to identify and gather together all canonical bishops within various geographic regions (ostensibly to promote more cohesion), the fact remains that the protocols worked out at Chambesy are full of loopholes. Is it possible that as the date for this meeting approaches that second thoughts are entering into the heads of all concerned?
The hope of many laymen and clergy was that these assemblies would eventually coalesce into fully function holy synods. However, the silence emanating from the various eparchies, as well as the details, would indicate that there is no real desire among the various bishops to do so. For one thing, we are told that each jurisdiction is to maintain its respective integrity, both among its local flock and with its mother church. Nor can one jurisdiction impose its will on a weaker jurisdiction. Therefore we are told that this is not to be a holy synod but merely an "Episcopal Assembly." To what end? Likewise, there is no mention of how redundant dioceses are to be resolved. Certainly there are more questions that one could raise. Instead, the internet buzzes with rumors that the Ecumenical Patriarchate has demanded properties from each of its dioceses in North America and Australia, or that bishops from the Greek Orthodox Archdiocese are told to acquire Turkish citizenship, or that each Greek-American parish is going to be forced to plant a flagpole and fly the flag of the Byzantine Empire. Likewise the Romanian Patriarchate is demanding that all Romanians throughout the world submit to Bucharest. Clearly mixed messages are coming out from all over, messages which are having a subverting the morale of those who expect some type of unity.
To make this assembly possible, many among the laity have given significant amounts of money in the hope that no bishop would be left out. Some of the laity has expressed concern that they would be left out of the proceedings. We are told that the secrecy of the meeting is necessary so that the bishops may be able to speak freely and vigorously. That point is arguable at best but even if we concede its validity, why is no mention made of the fact that they are even gathering in the first place? What possible purpose does secrecy serve at this point? Especially if this assembly does in fact result in tangible results. Do not the Orthodox people deserve to know ahead of time that this is at least a possibility? When we consider that perhaps the vast majority of the laity are not even aware of this historic meeting, how will they take the outcome?
Most laymen are probably content with the way things are going now. They are comfortable in the way their parishes are being run. Some are more ethnocentric than others. All have a settled way of doing things, whether it be the level of orthopraxy, the way their parish councils are run, the hymnody and liturgics used, and so on. Think of how jarring it may appear to some parishioners to be told that their next bishop may not be of the same ethnic background as they. Will women be forced to wear headscarves? Will more regular confession be required in order to take communion? Will organs have to be removed? These are not idle questions but of great import to individual parishioners who have lived in multi-generational parishes, many of them built by their ancestors and sustained by their own sacrifices. At the very least, the people in the pews need to be made aware that these assemblies have been mandated by their respective mother churches. In light of such ignorance, how can anything of substance be conducted during this first-ever meeting?
It is certainly possible that the level of administrative sophistication in many jurisdictional headquarters leaves a lot to be desired. If so, this still raises many unsettling questions. The fact remains however, that the silence in regards to this assembly will only exacerbate rumor-mongering and possibly poison any positive outcomes that may arise from these assemblies. Is it too much to ask of our bishops that they take this historic meeting more seriously?