I listened to Wesley J. Smith's lecture a few days ago and have been thinking about it ever since (listen to it here). Some thoughts in no particular order: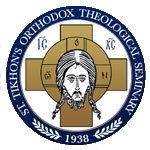 1. It is very good that St. Tikhon's invited Smith to speak for several reasons. First it introduces the seminarians to the concrete questions debated in the larger culture and thus the hospitals, nursing homes, and hospices where end of life decisions are made. They will be called on to consult with families to help make these decisions and must be able to recognize the ideas behind the differing opinions that health care professionals offer in these situations.

2. It is very good that St. Tikhon's is examining the larger moral and cultural dimension of these bioethical questions as well. Smith is a front line warrior, with particular expertise in the relationship between a high ethic of human life and human rights. It is important that those of us who hold to the same high ethic but defend it primarily in theological terms understand Smith's approach since they are closely interrelated. Hopefully Holy Cross and St. Vladimir's will recognize his expertise and invite him to speak as well.
3. Smith made a point that is very powerful and needs to be developed: Those who seek to rid suffering from society do so by seeking to kill those who suffer. Don't believe me? Watch this (and listen closely):
While Virginia Ironside ostensibly wants to relieve the suffering of a child by killing it, what she really wants is to relieve her own anguish caused by the suffering child. Watch the reactions of the guests, especially the female minister with the clerical collar (an incongruous image, but her reactions are authentic and appropriate).
(While I am at it, beware too of the financial pragmatism of the right spilling over into the utilitarian ethic [see: Not Dead Yet Mike Huckabee Says Folks with Pre-Existing Conditions are Uninsurable, Just Like a Burnt-Out House]. Mike Huckabee is no moral relativist and values human life, but good motives don't justify sloppy thinking.)
Back to the point: Smith's argument that some people want to eliminate suffering by killing those that suffer has tremendous moral power and strikes the conscience as true. It's one of those statements that pulls back the curtain on the wizard pulling the levers.
4. Learn, learn, learn. Read Smith's books, and anything else that reveals the cultural juggernaut around us. Don't be asleep at the switch. (You can order his books here, scroll to bottom.) If you want to learn more, I just posted an article on Orthodoxy Today that offers a superb analysis of culture (Living Within the Truth: Religious Liberty and Catholic Mission in the New Order of the World). It is written for Catholics, but the analysis applies to the Orthodox as well.