Here's an introductory clip from Forum 18's "TURKEY: Religious freedom survey, November 2009":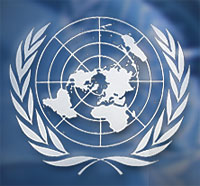 Ahead of the UN Human Rights Council May 2010 Universal Periodic Review of Turkey, Forum 18 News Service has found that the country continues to see serious violations of international human rights standards on freedom of religion or belief. A long-standing crucially important issue, with many implications, is that Turkey has not legally recognised religious communities in their own right as independent communities with full legal status – such as the right to own places of worship and the legal protection religious communities normally have in states under the rule of law. Additionally, the most dangerous threat to individuals exercising freedom of religion or belief has been a series of violent attacks and murders on those perceived as threats; in recent years the victims have been Christians.
Here's a hypothetical: What if American bishops in the Greek Orthodox Archdiocese applied for Turkish citizenship? But would they ever be accepted as "genuine Turks"?
It is virtually impossible to find people from non-Muslim backgrounds in high level civil servant positions and impossible in senior ranks in the military. While there are non-Muslims employed at lower levels there are frequent allegations that they experience discrimination and are never allowed to take a high ranking position. Syriac Orthodox Christians, for example, have complained to Forum 18 that their young people are never allowed the possibility of careers leading to senior positions in the military or the civil service – even when they are fully qualified for such careers. Many are deeply disappointed, Forum 18 has been told, when they realise that they are not seen as "genuine" Turks, and so will never be allowed the chances to serve their country which those seen as "genuine" Turks have.
Political life continues to be controlled by the security apparatus:
The "deep state" – military, security, bureaucracy and elite representatives – have been unhappy with the rise of the ruling AKP party. The deep state remains wedded to Mustafa Kemal Atatürk's "secularism" as they understand it. This entails overt state control of Islam through the Diyanet, which reports directly to the Prime Minister, and enshrines serious restrictions on the ability of non-Muslims and Muslims outside state control to exercise freedom of religion or belief. It is difficult to reconcile with the Constitution's statement that the Republic is a secular state, as this "secularism" gives state-run Sunni Islam rights which no other group enjoys. It also imposes controls on state-run Sunni Islam imposed on no other group, such as on the content of sermons. The Diyanet is funded with tax collected from all citizens, regardless of their religion or belief, and supports tax exemptions for the only mosques permitted (those controlled by the Diyanet) and employs and pays the salaries of their imams. No other faith, or indeed non-state-controlled Muslim group, is permitted to train its clergy in Turkey.

Among the other problems flowing from the state definition of "secularism" are continuing and long-standing problems caused by the ban on religious communities' themselves owning property. Communities as diverse as Alevi Muslims, Catholics, Greek Orthodox, Protestants, and the Syrian Orthodox Church have seen no significant progress in resolving property problems. Examples include no progress on recognising Alevi Muslim cem houses as places of worship and continuing vexatious legal cases aimed at depriving the Mor Gabriel Syrian Orthodox Monastery in south-eastern Turkey of its land.
The report notes that, "the largest non-Muslim religious community are Christians, with the Armenian Apostolic being the largest church followed by Syrian Orthodox, Greek Orthodox, Catholics of various rites and Protestants." In conclusion:
Many people and communities have for a long time faced obstacles in carrying out peaceful religious activity – activity that is protected in the international freedom of religion or belief agreements that Turkey has committed itself to. The long-standing lack of willingness to legally recognise religious communities in their own right, the disinformation by public officials and the public education system, ultra-nationalism and mass media intolerance behind violent attacks and murders, and the Turkish definition of "secularism" are the clearest examples of this. They cause serious doubt about whether the country is really committed to universal human rights for all.
Read more on Forum 18.