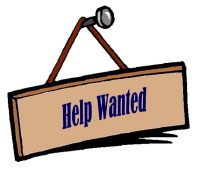 In my spare time (not much really) I help out in the background with other things. Right now I am working on a website for "Orthodox Mission in Pakistan." You didn't know there was an Orthodox Church in Pakistan, right? Neither did we until recently. Pakistan has one Orthodox priest recently ordained and under the Patriarch of Constantinople, Metropolis of Hong Kong. Fr. John needs our help (his wife was a teacher in a Roman Catholic secondary school but was fired when Fr. John was ordained.) A few of us a working to help him and my job is building the web site.
Don't think that his circumstances hold Fr. John back though. This man preaches, teaches, and baptizes. He reminds me of Fr. Daniel Byantoro, the Muslim who converted to Christianity, then become Orthodox, and started building the Orthodox Church in Indonesia. You can read his story on the Friends of Indonesia website.
I need someone to take some images of documents and transcribe them into .doc format. It's not much work, probably 45 minutes to an hour, but I just don't have the time. Can anyone help me? They are needed for the new site.