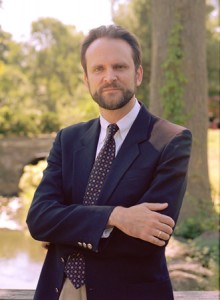 Dr. Peter C. Bouteneff, associate professor of dogmatic theology at St. Vladimir's Seminary offers some reflection on the recent statement from the Church of Greece about ecumenism (Greek clergy circulate document on 'pan-heresy of ecumenism').
Dr. Bouteneff writes: Some of you have corresponded with me about the recent "Confession Against Ecumenism" emanating from the Orthodox Church of Greece. The news report about that document came one day before a second report about Archbishop Anastasios of Albania's address to the assembly of the Conference of European Churches. It was impossible not to notice (and comment upon) the differences between the two texts.
Listen here:
Dr. Bouteneff is author of: Beginnings: Ancient Christian Readings of the Biblical Creation Narratives, and Sweeter Than Honey: Orthodox Thinking on Dogma And Truth (Foundations Series, Bk. 3).