From the Times (UK):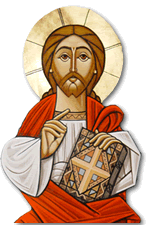 The first two months of the Coptic new year have been a somber time for Egypt's ancient Christian community. The new year fell on the inauspicious date of September 11. And a spate of attacks on this large and downtrodden community by Islamist extremists or villagers giving a religious pretext to petty quarrels have provoked accusations of officially tolerated discrimination and heightened fears that Islamists will be emboldened to undercut the laws that promise religious freedom and legal equality in Egypt.

Clashes broke out in Kafr al-Barbaqri, a Nile delta town, in July after a shopkeeper stabbed a teenager to death in a dispute over an empty soda bottle. The Christian grocer had refused to give the Muslim boy a partial refund, and in the ensuing argument the grocer struck the boy with a knife, leading to his death. Dozens of Muslims went on the rampage, setting fire to the grocer's house and the one next door, leading to 30 arrests.

A month earlier 18 people were wounded in fighting in a village south of Cairo after a Coptic priest celebrated Mass in his home. In August two Copts were arrested "for security reasons" after reporting to the police that they had been attacked by a mob.

The incidents usually stem from petty quarrels in villages where prejudice against Copts has been growing as the influence of Islamist extremists has eaten away at former tolerance of this religious minority. Copts complain that the State frequently fails to protect their rights, and that some officials actively connive in discriminatory measures against them.

A wave of anti-Coptic feeling prompted the recent mass slaughter of pigs in Egypt, officially sanctioned to stop the spread of swine flu. Many Copts work as rubbish collectors in the big cities, and pigs are used to feed on discarded food and remains. The move appeared to be directed at the Copts while reinforcing the Muslim view of pigs as unclean.
Read Copts between the rock of Islamism and a hard place on the Times site.